Mary Sheeran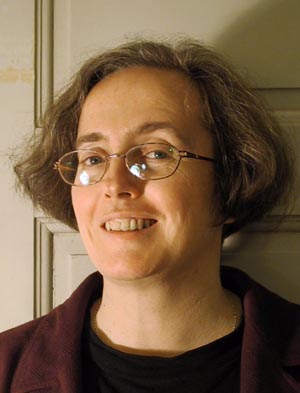 I am a professor in the Computer Science and Engineering Department at Chalmers University of Technology.
---
How to reach me
Postal address

Computer Science and Engineering Dept. (D&IT)
Chalmers University of Technology
SE-412 96 Göteborg
SWEDEN

Visiting address

D&IT building, room 5466

Phone

(+46)-31-772 10 13

Fax

(+46)-31-16 56 55

E-Mail

ms (at) chalmers (dot) se
Research
The best way to find out about my research interests is to watch my recent keynote talk at ICFP. The slides contain lots of clickable links to interesting papers old and new. Get in touch if you would like to discuss anything related to this talk or related topics.
Teaching
John Hughes and I give a course on Parallel Functional Programming.
Other activities
I am a founding member of the IFIP Working Group 2.8 on Functional Programming.
I am on the Steering Committee of HIPERFIT, a Danish Research Center for Functional High-Performance Computing for Financial Information Technology. There is substantial overlap between the aims of this centre and the research vision of the Functional Programming Group at Chalmers, as enunciated in our most recent grant proposal to SSF's call on Software Intensive Systems.
---