Location

The next meeting will be at Storulvån mountain station, deep in the wilderness on the Swedish-Norwegian border. Storulvån is a popular ski-touring centre, with a wealth of possibilities ranging from short walks on Nordic skis to explore the nearby glacial scenery in "The Park", to dramatic descents of mountains you must first climb under your own steam. (There are no ski lifts-this is the wilderness, not a ski resort). Our schedule will include evening sessions and afternoon breaks, to allow participants to experience the spectacular surroundings to the full.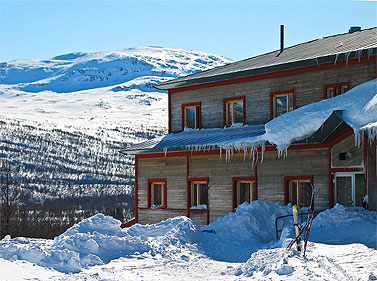 Registration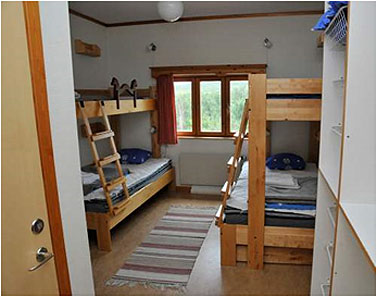 Book your room directly with the mountain station, by email (
storulvan.konferens@stfturist.se
). Please make clear that you are a part of the "Chalmers" group, to make use of the space we have reserved. Our reservation expires on December 18th, so please make your booking before then! (There is no alternative accomodation nearby). Accomodation must be prepaid at least one month before the meeting; cancellation charges apply.
Storulvån rooms are simple, with either two or four beds in a bunk-bed arrangement, so we will need to share. Quilts are provided, and sheets and pillowcases are available for rent-or you can bring your own, of course. It is possible to book a two-bed room for one person, or a four-bed room for two, and use only the bottom bunks. I recommend doing so for greater comfort. Prices in that case are approximately 775 SEK/US$ 124 per person per night. Please let the mountain station know when you book whether you would like to share a room with another participant, and if so (preferably!) who. Note that there are only 12 two-bunk rooms in total, so if you want to book one for your own use, then book early!
Meals will cost around 440 SEK/US$70 per day, payable directly to the venue. We will also require a separate registration fee (around US$100) to cover the meeting room, etc.
Please make your room reservation by December 18, 2011!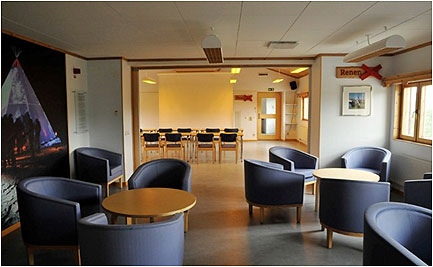 Program
The meeting program is decided dynamically, and slots are flexible to allow discussions to run their course. Come prepared to speak for 20-30 minutes on your latest research. A punchy 30 minute talk that sparks a 30 minute discussion is appreciated much more than a one hour monologue.
Feb 19 (Sun)
Meet at the venue, and have dinner together at 19:00 pm
Feb 20 (Mon)
Sessions
Feb 21 (Tue)
Sessions
Feb 22 (Wed)
Session in the evening

Feb 23 (Thu)
Sessions
Feb 24 (Fri)
Session in the morning, the meeting ends after lunch
The sessions will start early each day, break for lunch and part of the afternoon, then continue before and after dinner. Packed lunches will enable us to explore the surroundings during the best part of the day. On Wednesday we plan a longer excursion in the surrounding nature.
Climate
Sunset is around 4:45pm. Average February temperature is -8°C, although both -34°C and +7°C have been recorded. Last year February temperatures varied between -21°C and +2°C, so come
prepared
.
Getting there

The closest international airport to Storulvån is
Trondheim airport
in Norway. It takes an hour and a half to drive to Storulvån from here, and we will consider arranging a transfer shuttle on Sunday and Friday if enough participants are interested. The closest airport in Sweden is
Åre Östersund airport
, about 2 1/2 hours by car, with air connections via Stockholm. It is also possible to travel to Storulvån by train (from
Sweden
or
Norway
) to Enafors, then bus transfer from Enafors to Storulvån (17km, can be booked on +46-647 -704 77 at least a day in advance).
---