University of Gothenburg
Department of Computer Science and Engineering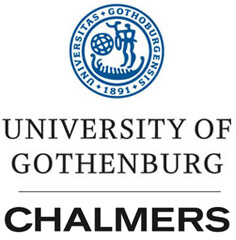 Nir Piterman
Professor in Computer Science
Further contact:
Research Interests
My research interests include formal verification and automata theory. I have worked (and still am) on model checking of various types of systems, different aspects of temporal logic, as well as synthesis and game solving. I also worked on applications of formal methods to biological modeling.
---
---
ERC Consolidator Project

dSynMA: Distributed Synthesis from Single to Multiple Agents

The main aims of the project are to study theoretical foundations that will enable to apply reactive synthesis from temporal specifications to work for multiple agents.
This includes studying two-player games and their solutions, modelling solutions for interacting agents, and studies of temporal logic.
Specifically, research will focus on the following objectives:

Consider modelling frameworks that combine message passing and variable sharing allowing for synchronization as well as passage of information.
Work on algorithmic analysis of games that arise from combinations of multiple agents supporting rich modelling features. This includes analysis of partial information games and applications of abstraction and compositionality to games analysis.
Study specification languages that extend temporal and strategy logic by allowing to reason about how agents interact as well as what are their goals. Algorithmically analyse games that arise from such specifications.
---
Short Bio
I completed my PhD in 2005 at the Weizmann Institute of Science under the supervision of Amir Pnueli.
Between 2005-2007 I was a postdoc in Tom Henzinger's group in the Ecoloe Polytechnique Federal de Lausanne.
Between 2007-2010 I was a research Fellow in Imperial College London working with Michael Huth.
I joined the University of Leicester in 2010 as a Lecturer, was promoted to Reader/Associate Professor in 2012.
In March 2019 I joined the Department of Computer Science and Engineering at the University of Gothenburg as a Universitets Lektor / Associate Professor, was promoted to Professor in 2021.

PhD Students
Prabhat Kumar Jha (Project: Incorporating Path Planning in Game Solving)
David Lidell (Project: Combinations of Reactive Synthesis and Runtime Verificaiton)
Dr Claudia Cauli (Thesis: Pre-deployment Description Logic-based Reasoning for Cloud Infrastructure Security, 2022)
Dr Heidy Khlaaf (Thesis: The past, Present, and Future(s): Verifying Temporal Software Properties, 2018)
Dr Alexey Bakahirkin (Thesis: Recurrent Sets for Non-Termination and Safety of Programs, 2016)
Dr Jim Kou (Thesis: Parity Games: Descriptive Complexity and Algorithms for New Solvers,2013)
Dr Nicolas D'Ippolito (Thesis Synthesis of Event-Based Controllers for Software Engineering, 2013).
Dr Daniel Wagner (Thesis: Finite-State Abstractions for Probabilistic Computation Tree Logic, 2011).

Looking for a PhD position? Get in touch!

Hosted Postdocs
Dr Luca Di Stefano
Dr Mathieu Lehaut
Dr Daniel Hausmann
Dr Shaun Azzopardi
Dr Mauricio Martel (Currently a postdoctoral researcher at Universität Koblenz-Landau)
Dr Yehia Abd Alrahman (Currently young fellow at the Swedish Research Council, University of Gothenburg)
Dr Giuseppe Perelli (Currently in Università di Roma, La Sapienza)
Dr Manuela Bujorianu (Currently in University College London)

Tools
Teaching
Journals
I am editor in chief of Formal Methods in System Design.
I am an editor of Acta Informatica.
Events