Cutting edge research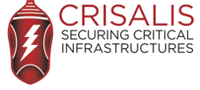 Crisalis is an EU project on security analysis for critical infrastructures in collaboration with eight academic and industrial partners across Europe.

WebSand is an EU project on server-driven outbound web application sandboxing in collaboration with K.U. Leuven, SAP, Siemens, and U. Passau.

SysSec is an EU Network of Excellence on Managing Threats and Vulnerabilities in the Future Internet in collaboration with seven high-profile partners.