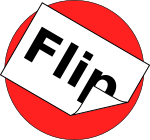 Flip - flashcard vocabulary training for PalmOS
Documentation
The only documentation right now is the README file.
Download
Flip application
Source code
Source tarball: flip-20041205.tar.gz
There is also a Flip darcs repo with the development version. Get darcs here.
Screenshots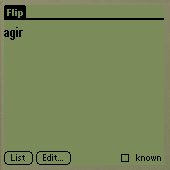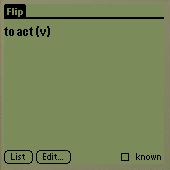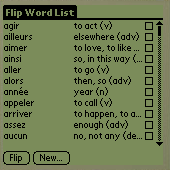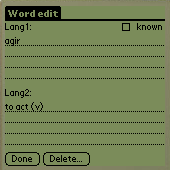 Reporting bugs, requesting features
To report bugs, request features, submit patches, or ask for help, email bjorn@bringert.net.
License
Flip is distributed under the GNU General Public License.
Copyright Björn Bringert 2004.